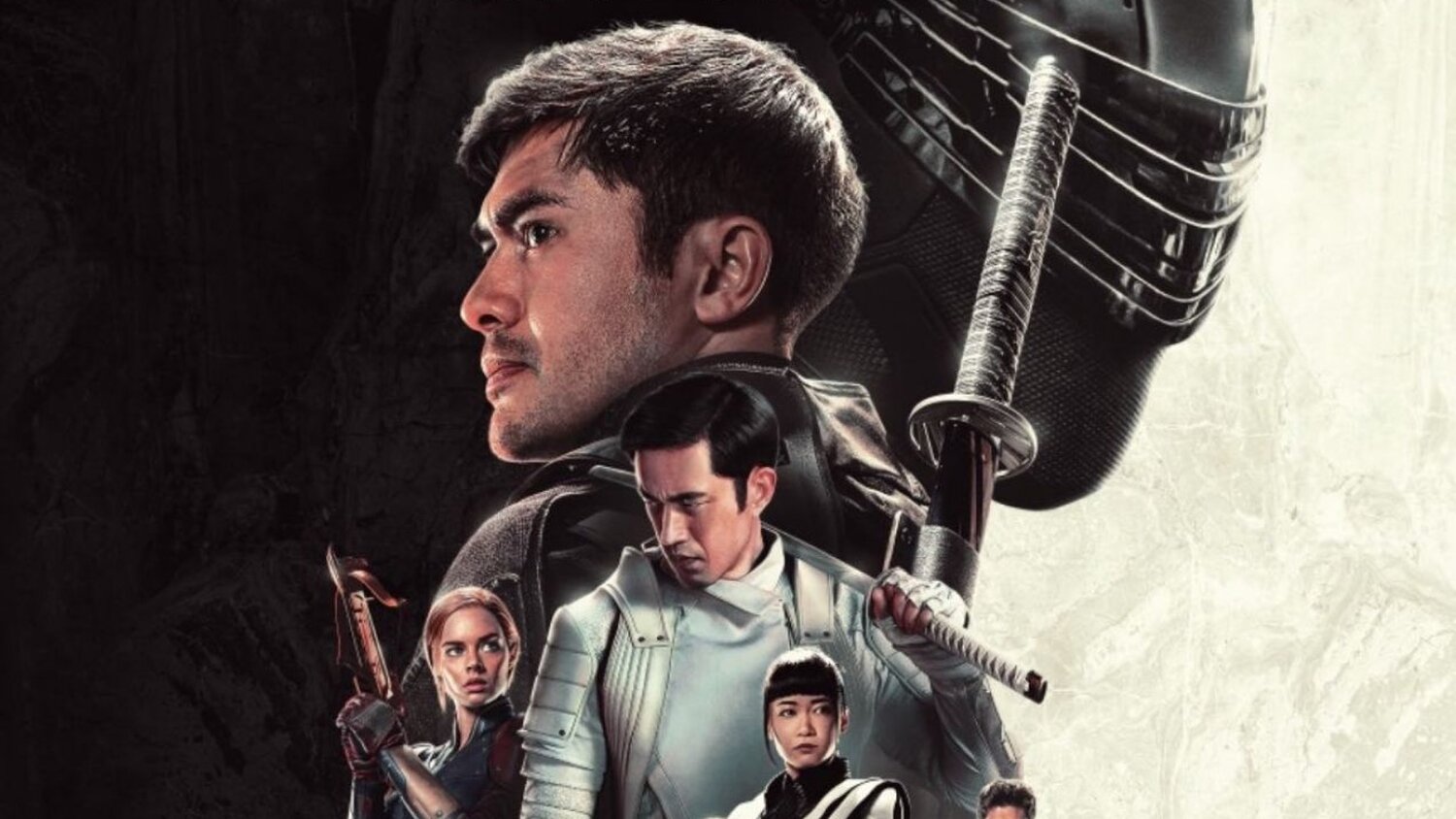 I've been a fan of G.I. Joe ever since I was a kid. I loved watching the original cartoon, and I had a lot of the action figures. Hell, all these years later I'm still collecting them! I've been waiting for a long time to see a proper live-action G.I. Joe movie get produced. The first two that were made ended up being disappointing, but with this latest film, Snake Eyes: G.I. Joe Origins, they have finally made a good and enjoyable G.I. Joe movie.
The movie definitely isn't perfect, but it's a step in the right direction. The film tells a solid story that starts from scratch on building the world of G.I. Joe and Cobra. The film comes from director Robert Schwentke, who previously brought us Red, Flightplan, The Captain, and The Time Travelers' Wife. Red is my favorite of his films, and Snake Eyes is on par with that movie in terms of story, character development, and action.
Snake Eyes has a very different feel than the other G.I. Joe movies, and it was a bit more grounded in reality. At the same time, it felt like I was watching a live-action cartoon, which I enjoyed. The film has a good tone and vibe that I think fans of the franchise will appreciate.
Henry Golding plays Snake Eyes in the film, "a tenacious loner who is welcomed into an ancient Japanese clan called the Arashikage after saving the life of their heir apparent. Upon arrival in Japan, the Arashikage teach Snake Eyes the ways of the ninja warrior while also providing something he's been longing for: a home. But, when secrets from his past are revealed, Snake Eyes' honor and allegiance will be tested – even if that means losing the trust of those closest to him."
The story goes in some interesting unexpected directions. I'll just leave you with that basic story summary for now, though. I don't want to spoil anything.
As for Golding's performance, he was good, but a little stiff. He was also in and out of his accent throughout the film. He's supposed to have an American accent, but his British accent ended up coming through during various moments.
The movie also stars Andrew Koji as Storm Shadow, Úrsula Corberó as The Baroness, Samara Weaving as Scarlett, Haruka Abe as Akiko, Tahehiro Hira as Kenta, and Iko Uwais as Hard Master. They all gave favorable performances, and while I know we'll see more of the main characters in the inevitable sequel, I also hope we get to see more of Hard Master, Akiko, Kenta.
There are a few little things in the film that I had issues with, like how easy it is for people to sneak around in a compound filled with elite ninja warriors. Then, Storm Shadow has this very prominent scar on his face under his eye, and it's like the scar keeps changing throughout the film! There was no continuity with that scar and it kind of drove me nuts. There are plenty of things to nitpick, but in the end I enjoyed the film.
Oh, one other thing! The trailers for this movie showed way too much of the film! While most of the main aspects of the plot are held back, all of the major action scenes are in the trailer, as well as the final couple shots of the film!
The movie ends in a way that sets up a sequel, so hopefully, that sequel gets made because I want to see this story continue; I want to see this franchise grow! As I said, the movie is not perfect, but it's a solid cornerstone of a G.I. Joe film franchise that could be built into something great!